SMALL BUSINESS WEB DESIGN & EMAIL MARKETING services
Web Design & Email Marketing for Small Business Success
Experience the digital transformation. Partner with us for a compelling website and impactful email marketing that redefine your business's journey to success.
Small Business Success Starts Here
A stellar website and email marketing are game-changers for small businesses. Your website is your virtual storefront, enticing and converting potential customers. It narrates your story and motivates purchases. Email marketing is your direct channel to customers' inboxes, enabling you to share valuable updates. Together, they broaden your reach, instill trust, and differentiate you.
Gro Digital Studio specializes in creating remarkable websites and email campaigns, amplifying your small business. Let's collaborate to ensure your business flourishes and expands!
We offer web design and email marketing services to help your business succeed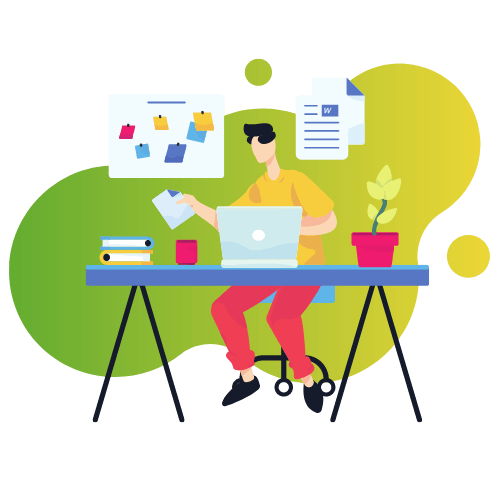 website design
Your website is where your business is located in the digital world. Make sure your business is well represented.
email marketing
Elevate Your Business with Powerful Email Marketing. Reach, engage, and grow effortlessly.
we want to help your business succeed!
In today's competitive business landscape, a strong online presence is essential. We're not just service providers; we're your growth partners. Our focus extends beyond websites and email campaigns – we architect strategies that drive growth.
Expect tailored solutions that engage and convert. Websites that captivate visitors and guide them to loyal customers. Email marketing that forges genuine connections, nurtures loyalty, and delivers tangible results.
More than providers, we're growth catalysts. Your success becomes our mission. Let's shape a future defined by your business's prosperity together."
"Gro Digital did a fantastic job creating our company website. They took what we were looking for and shaped the ideas into a platform to create our online presence. We couldn't be happier with how it turned out. After service was exceptional as well whenever we had questions or requests."
From Vision to Reality: Our Three-Step Journey to Elevate Your Business Online
Turning Goals into Results through Strategic Website Development and Email Marketing
Consultation and planning
When you partner with us for a website or email marketing, we start by understanding your unique goals and needs. We strategize to create a tailored plan that aligns with your business objectives.
With your goals in mind, we create a tailored plan that encompasses the design and development of your website or the creation of effective email campaigns. We ensure every aspect aligns with your brand identity and resonates with your audience.
With your website live and email campaigns running, you'll experience amplified online presence, boosted engagement, and measurable growth. Together, we shape your path to success.
"I wanted to try to sell my children's clothing online. I came in contact with Christa and she started working on it and showed me different options. I was very pleased with what she presented and decided to go ahead with the design she made. She helped me with everything and answered all my questions."
Elevate Your Small Business:
The Winning Combo of Websites and Email Marketing
"I have been working with her now for over 3 years and when our other business needed a website it was easy for us to decide who to contact. We now have two websites that have been build by her and I would strongly encourage you to do the same. She is very knowledgeable, friendly and affordable and returns your calls or emails, almost right away."
Empower Your Business with a Dynamic Online Presence and Effective Email Marketing
In today's digital age, a strong online presence is the cornerstone of business success. A well-crafted website acts as your virtual storefront, accessible 24/7 to potential customers worldwide. It's your opportunity to make a compelling first impression, showcase your products or services, and build credibility.
But a website alone is just the beginning. Enter the world of email marketing – a strategic tool to directly connect with your audience. By delivering personalized messages, promotions, and updates right to their inbox, you nurture lasting relationships. This direct line of communication keeps your brand top-of-mind, increasing customer engagement and driving sales.
Combining a professionally designed website with targeted email campaigns creates a synergy that propels your business forward. It amplifies your brand visibility, captures leads, and guides them through a conversion journey. The result? Elevated brand recognition, heightened customer loyalty, and increased revenue.
Partner with us to harness the true potential of a well-crafted website and impactful email marketing. Your business's growth story begins here.
"I contacted Christa a few months ago to build a website for my new company. I didn't have much for her to work with but she was able to create an excellent website that I am extremely proud of. She was very thorough, interested and creative. The end product was so much more than I hoped for!!"