web design studio in beaumont ab
We create solution-focused websites for busy entrepreneurs that combine function and design to increase credibility, improve customer service, and grow your business.
Is your business missing opportunities?
Some business owners refuse to invest in a website because they believe doing so will be expensive and difficult. And we totally get this! It can seem like a large investment. However,  when you consider the cost of not having a website, you realize that the missed opportunity cost is actually much greater. 
But, it doesn't have to be that way!
Your website is your business's online presence. And when you consider how much is done online it becomes clear how essential it is to have your business represented there, too. 
We offer web design and website maintenance services to help your business succeed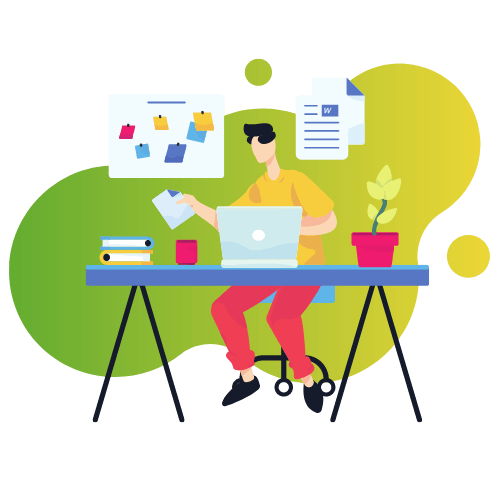 website design
Your website is where your business is located in the digital world. Make sure your business is well represented.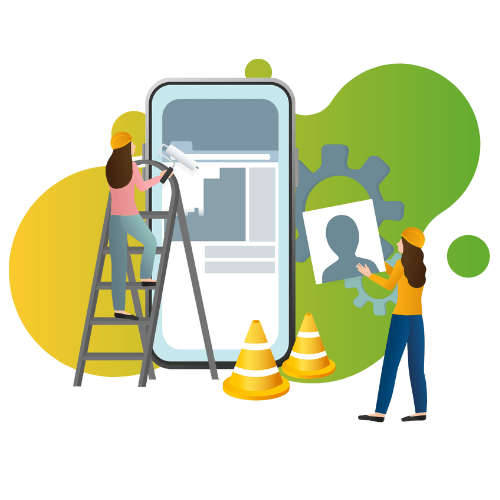 website maintenance
Website maintenance is critical to your website's overall performance. Let us take care of it for you.
we want to help your business succeed!
We know how challenging it can be to grow your business. Oftentimes, we get so busy working in our business that we neglect to work on our business. That's where your website comes in. We can create a website for you that acts like a salesperson 24/7…with you having absolute control over the message that is conveyed (if only actual salespeople would do that).
We'll create a digital version of your business that will increase your business credibility, generate leads or customers, and help you generate extra revenue. And we can even take care of the maintenance after your website is up and running so you can rest easy. 
We love entrepreneurship and we want to help you succeed.
"Gro Digital did a fantastic job creating our company website. They took what we were looking for and shaped the ideas into a platform to create our online presence. We couldn't be happier with how it turned out. After service was exceptional as well whenever we had questions or requests."
3 easy step to Your website building plan
Your business can begin generating revenue with one of our professional websites in 3 easy steps.
In this free consultation we discuss your business, your business goals and see if we are a good fit to work together.
We build a website based on the goals and objectives you have using messaging that clearly addresses what's important to your customer.
Your professional website begins to generate leads, outshine your competition and increase your revenue.
"I wanted to try to sell my children's clothing online. I came in contact with Christa and she started working on it and showed me different options. I was very pleased with what she presented and decided to go ahead with the design she made. She helped me with everything and answered all my questions."
Most consumers will visit a company's website before making a purchase.
Why do consumers check your website before buying?
"I have been working with her now for over 3 years and when our other business needed a website it was easy for us to decide who to contact. We now have two websites that have been build by her and I would strongly encourage you to do the same. She is very knowledgeable, friendly and affordable and returns your calls or emails, almost right away."
why your business needs a website
People start a business to become successful – of course! Business success means freedom and flexibility. Perhaps, more time to spend with the kids when they're awake? Or the ability to travel and work from a beach during the winter? Everyone has their own reason why they want their business to succeed. Unfortunately, growing a business is not easy and many businesses fail. Most business failure is, in one fashion or another, due to insufficient cash flow. And a lack of cash flow is often a result of a lack of customers which is usually a consequence of ineffective or non-existent marketing.
But there are so many options for marketing that it's easy to waste your money on options that don't work. How do you make the most of your limited marketing budget? Which marketing strategy is going to make the most sense for you?
We believe the answer to this question is: invest in a website! Your website is where your business resides in the digital world. It is the foundation on which you build your company's reputation, get listed on the major search engines, and establish your company's credibility. It will be where you offer your goods and services, provide directions to your physical location, and where your customers can book your services. It's where you build your email subscriber list, overcome your customer's objections, and blog about your experiences.
And, most importantly your website is where you connect with your customer's priorities and motivate them to take the action you desire.
It really is incredible what a well-built website can do for your business. In essence, your website is your business. Online. And an area you must invest in if you want your business to succeed!
"I contacted Christa a few months ago to build a website for my new company. I didn't have much for her to work with but she was able to create an excellent website that I am extremely proud of. She was very thorough, interested and creative. The end product was so much more than I hoped for!!"