A sample of some of our projects. Can we add yours next?
it's More than just a tag line.
Gro Digital Studio lives by the tagline: Strategic web design: Capturing your business. Zero fuss. More clientele. I believe in creating websites that combine beautiful aesthetics with seamless functionality. This portfolio page is a glimpse of my work, where you can see how I turn that belief into reality. The goal is to create websites that are both professional in appearance and guide your audience effortlessly toward your desired outcome. Discover how to elevate your business's online presence with strategic web design.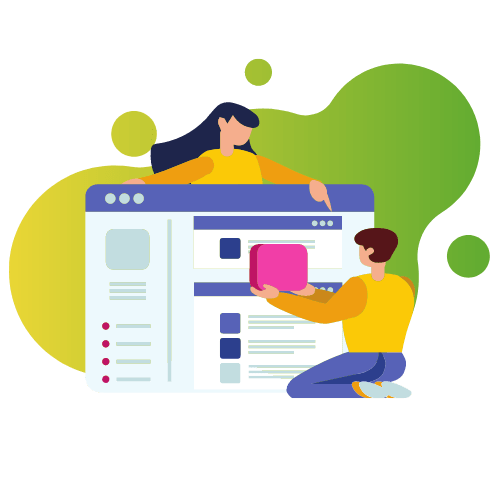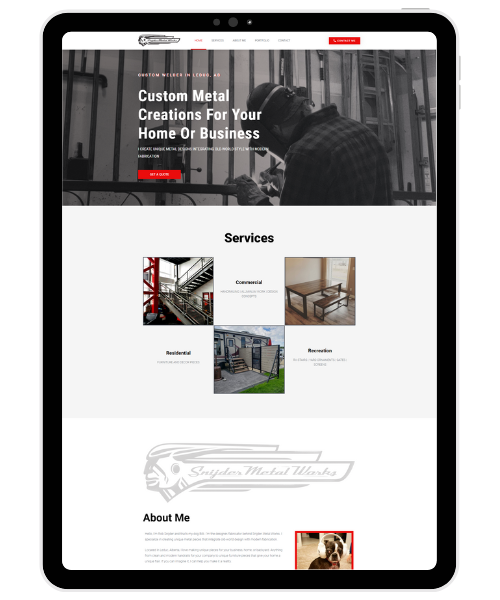 Snijder Metal Works reached out to me to build a brand new website for their custom metal creations business. This one-page website provides all the information required to build trust and credibility with customers and to direct clients on what steps to take next.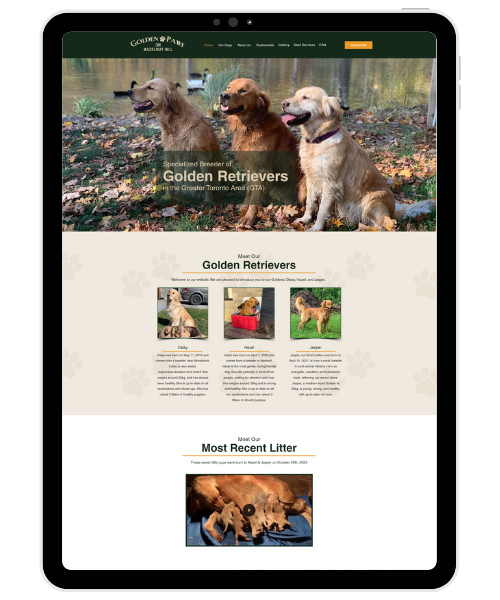 These beautiful dogs made this a fun project to do. This dog breeder was conducting all her business on Facebook, but it was proving to be very tedious. She needed a website that could answer all the questions and provide a way for people to apply for a puppy.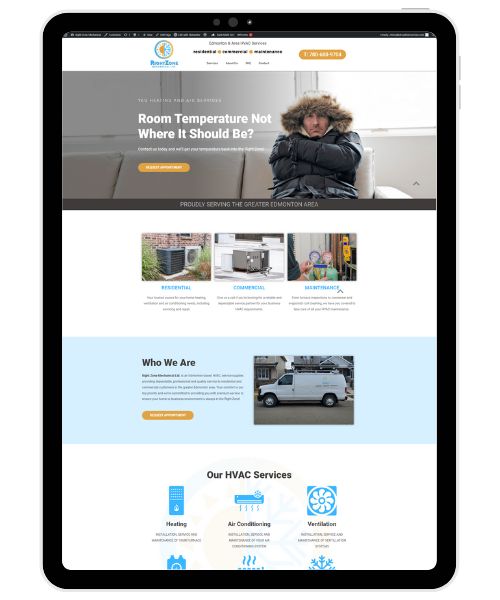 This client needed an online presence for their HVAC company to provide service and contact information to their clients and increase their customer reach. This professional one-page website demonstrates credibility and builds trust with their clients.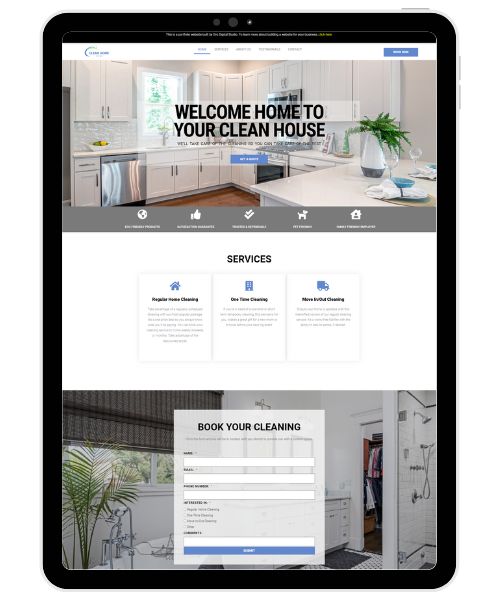 This one-page website is a mockup designed for a local cleaning company. For businesses that don't provide a lot of information on their website, a one-page website can be the perfect solution to make that business look credible and provide all the essential information your audience needs to choose to buy from you.
This site was built for an existing business solely dependent on word-of-mouth advertising. They needed to connect with the younger generation who is more likely to conduct their search online to keep growing their business.
This is a website built for DCS Admin Services, a Virtual Assistant company that started back in 2018 to help busy entrepreneurs with their administrative tasks.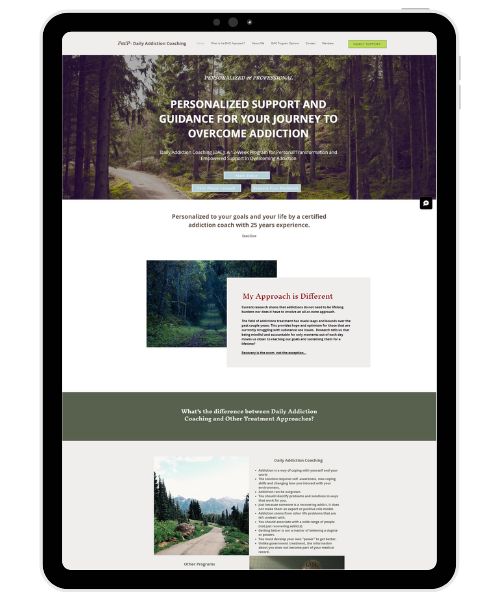 This project was for a local addictions coach who needed a site to provide a lot of information to his clients and their families. Also a site where they could discretely purchasing his coaching programs.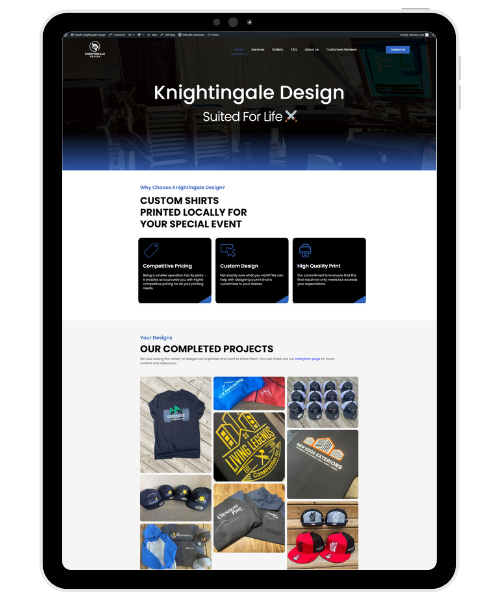 This project started when their original website, built by another company, went down and the business owner wasn't able to contact the hosting provider. Gro Digital Studio was able to use their assets to redesign and rebuild them a clean, professional, great-looking website to keep their business going.